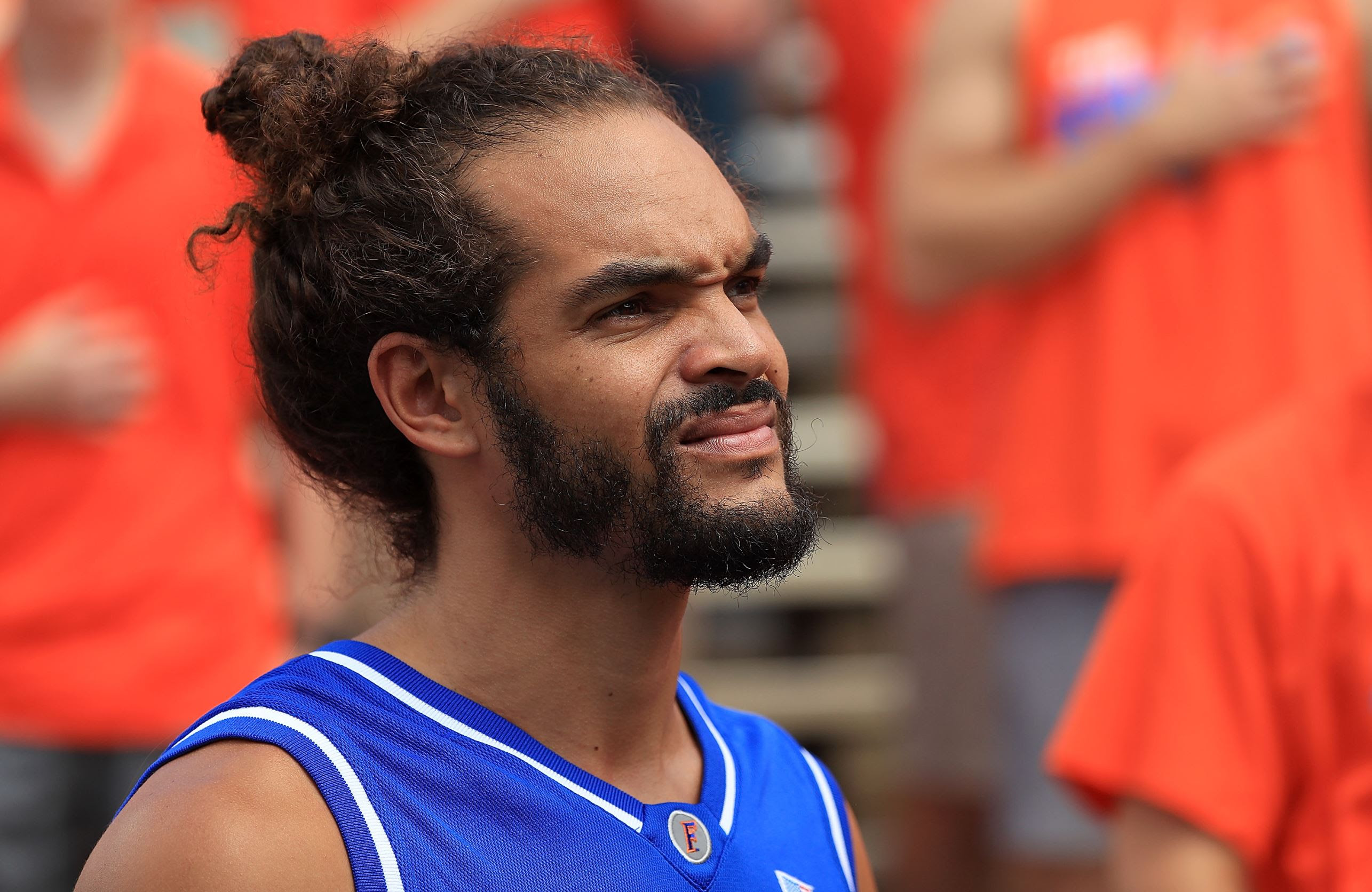 It's fashionable to hate America now.
================================================================
"The U.S. Military Academy at West Point develops leaders of character for the defense of our Nation. We are disappointed and feel Mr. Noah's choice of West Point to make a statement is inappropriate because of the great sacrifice that has originated from this institution over our Nation's history."
Soon after Kasker's statement, the New York Knicks' PR team tweeted out photos of Noah conversing with cadets attending Knicks practice:
"I'm not a very patriotic person, to be honest ... I don't understand the whole flags, supporting flags. I'm more into supporting people."
If there wasn't enough to talk about with this team already, there is now...