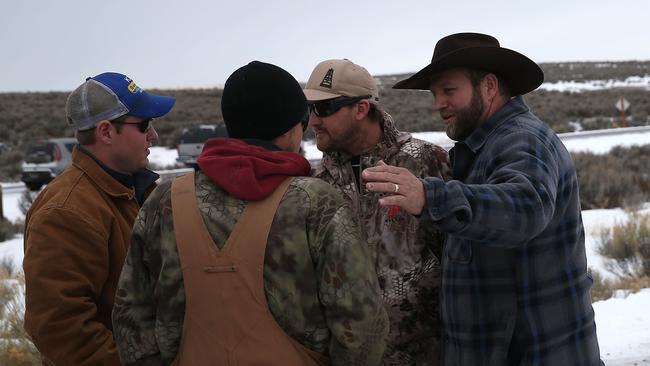 The Leftist attempt to brand these people as "terrorists" is typical Leftist absurdity. Terrorists kill people. Who have these people killed? Similar groups agitating for Leftist causes would be called "protesters" -- and that is what these people are. And, to use more leftist terminology, what they are doing is a "sit in". – John J Ray Brisbane, AU
Indeed, they are protesting federal government oppression of ranchers in the Western states.
AMMON Bundy, the militiaman leading a standoff at a remote US wildlife centre in Oregon now in its fourth day, has hit back at claims he is a domestic terrorist.